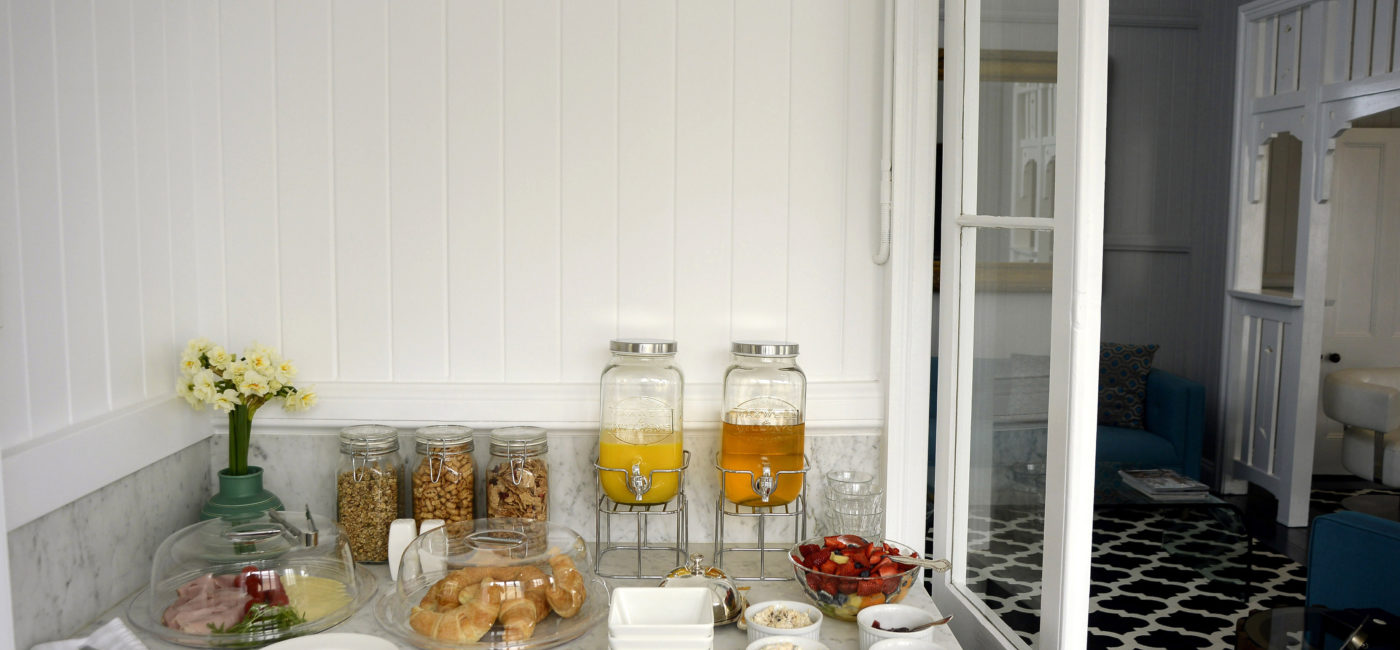 Breakfast
Breakfast is served daily in the breakfast room or verandah from 7am until 9am. Please advise your hosts of any special dietary requirements at time of check-in and they will endeavour to accommodate. Menu subject to change.
Enjoy a Continental Buffet Breakfast comprising – Fresh local fruit (seasonal), Cereal (a selection of three), Bircher Muesli (home-made and chock full of fruit and nuts), Milk – full cream and reduced (Soy and rice milk can be requested when booking), Yoghurt, toasted Sourdough and Croissant with preserves, cold meat & cheese, Australian fresh juices (orange/apple), Nespresso Coffee or selection of Tea. Price included in room rate.
An a la carte Breakfast is also available and includes the Continental buffet plus your choice of Free Range Organic Eggs that can be prepared to your liking (poached, scrambled or fried), Oven Roasted Chipolata Sausage, Crispy Bacon Rash, Oven Roasted Roma Tomato. Price $25 per person.
Testimonial
Everything about Heal House was exquisite. Bryce and Lindsay are wonderful and thoughtful hosts, I would thoroughly recommend staying at Heal House.
Donna - 13 November 2014